INFLATABLE SPAS
LAY-Z-SPA IS THE WORLD'S FIRST PREMIUM INFLATABLE SPA
ALMOST A DECADE OF ADVANCED ENGINEERING INNOVATIONS HAVE BUILT A NAME PEOPLE ALL AROUND THE WORLD HAVE GROWN TO TRUST.
Sooth your body and relax your mind with the touch of a button! The AirJets work by releasing warm air into the water, surrounding you with a calming bubble massage.


With these adjustable HydroJets, you have ultimate relaxation right at your fingertips. Each nozzle releases water bubbles for a peaceful massage right in your spa!
HydroJet Pro is the best of both worlds! The adjustable HydroJet nozzles combined with the AirJets along the bottom provide the ultimate spa massage.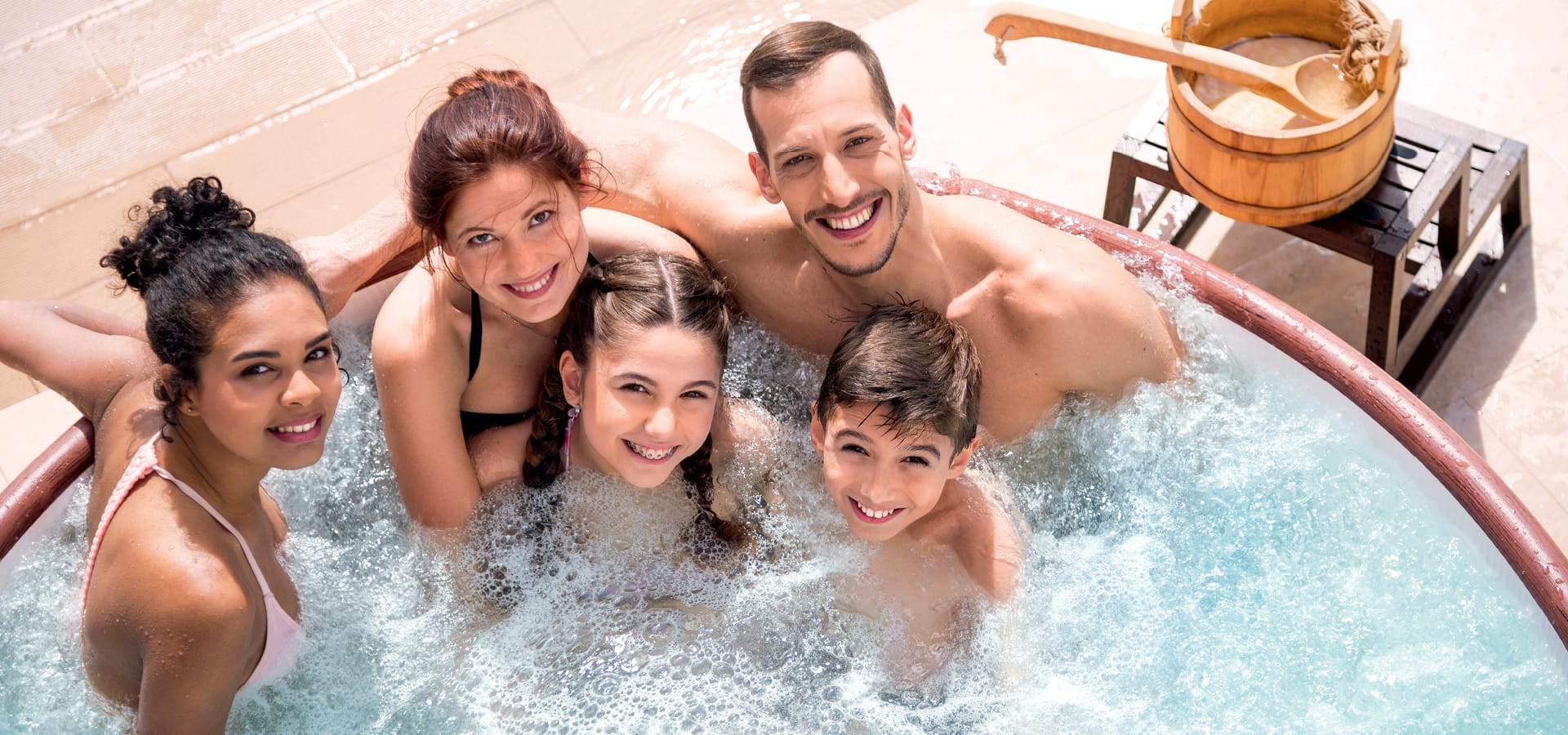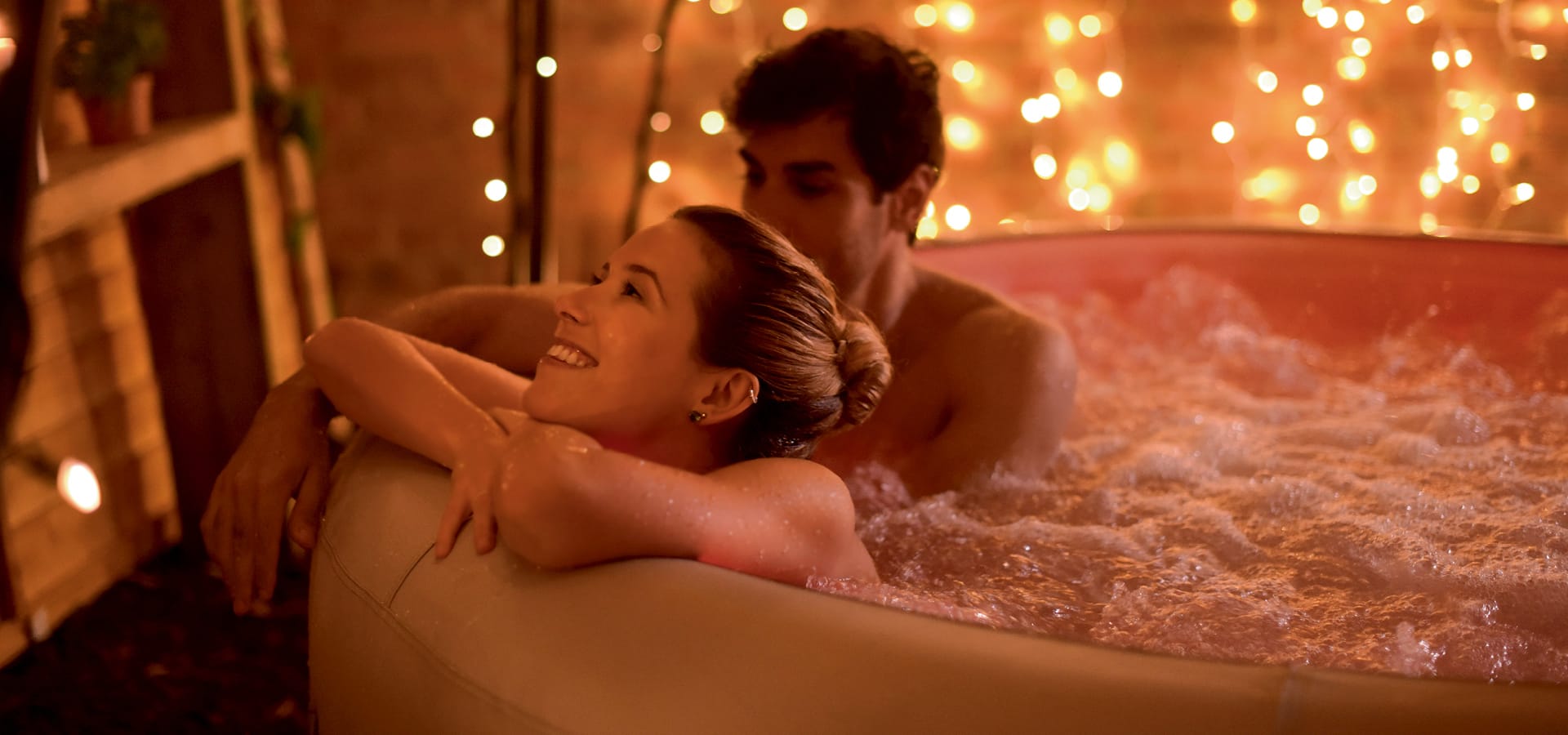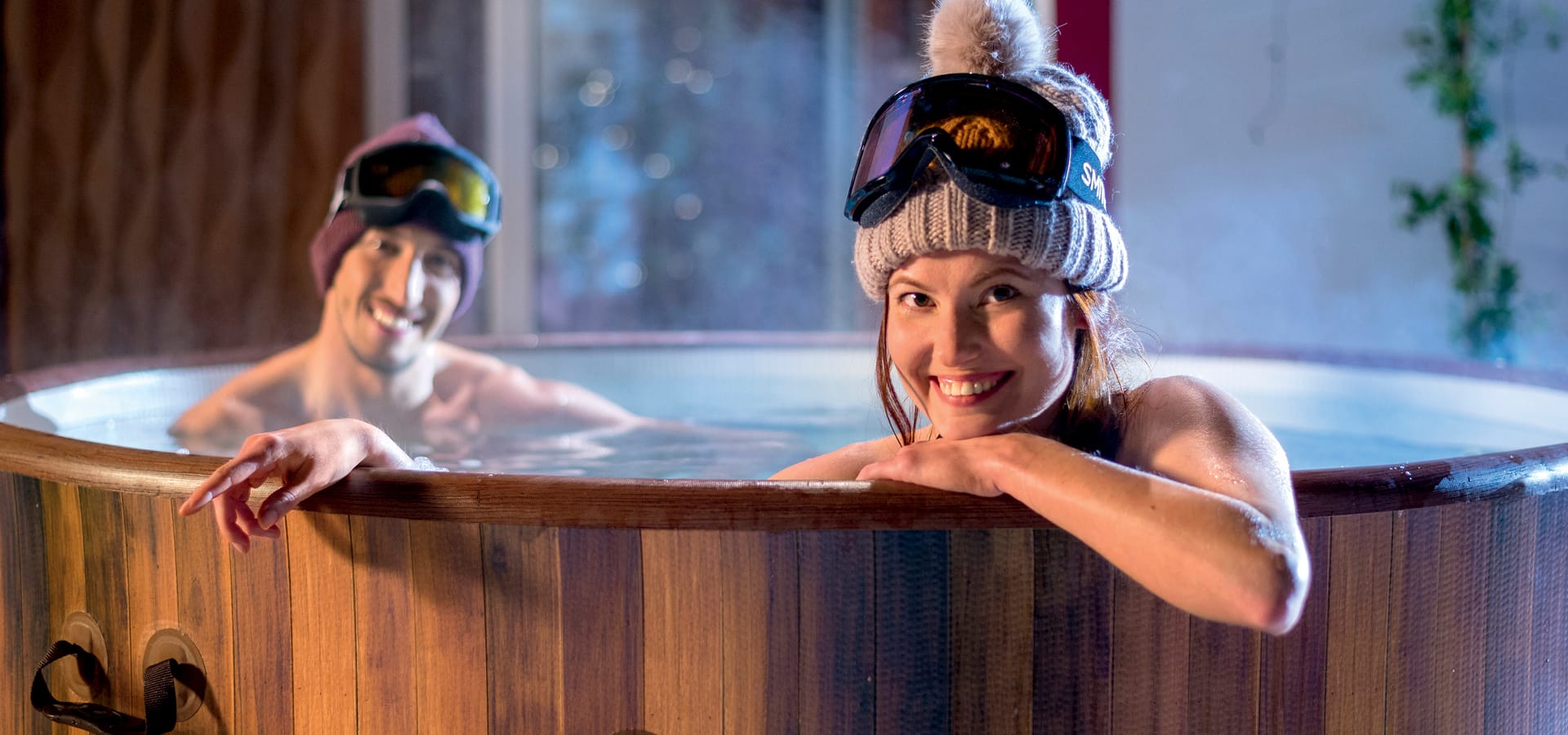 TECHNOLOGY
NOTHING BEATS THE FEELING OF SINKING INTO A WARM, BUBBLING SPA AFTER A LONG, HARD DAY. FROM THE DURABLE CONSTRUCTION TO THE HEATING PUMPS, EVERY SALUSPA IS MADE WITH INNOVATIVE TECHNOLOGY.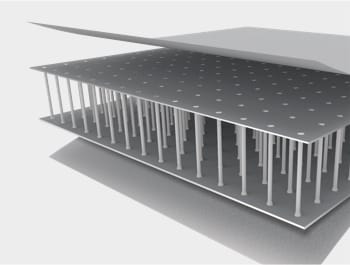 The inflated walls are made from dropstitch material, providing unparalleled strength and durability. Threads securely connect the sidewalls, which seal in air to keep the spa inflated. This material can support considerable weight while still being light and portable when deflated.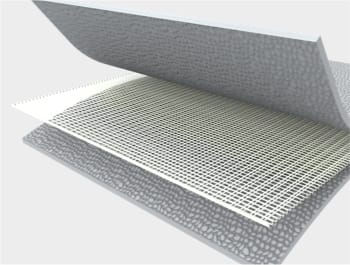 Durable, yet comfortable, Tritech™ is a 3-ply reinforced material with a polyester mesh core that's encased in two layers of laminated PVC - offering superior strength and durability to the construction of our spas. The spa retains its shape no matter how many times it's inflated and deflated.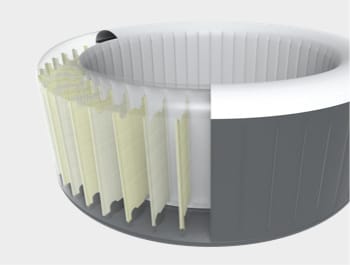 Lay-Z-Spa's beam construction is designed to offer superior structural stability while still maintaining a comfortable surface. It always provides a comfortable, luxurious spa experience.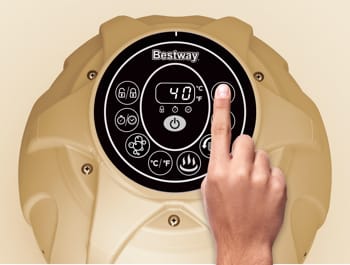 The included pump is used to both inflate and heat your Lay-Z-Spa. It takes approximately 2 minutes to inflate, and then the pump easily attaches to the side of your spa. The digital control panel allows you to heat the water up to a blissful 40˚C (104˚F) and control the flow of massaging bubbles. Also, included with every spa is the Power Saving Timer, which will allow you to control the temperature of your spa up to 72 hours in advance!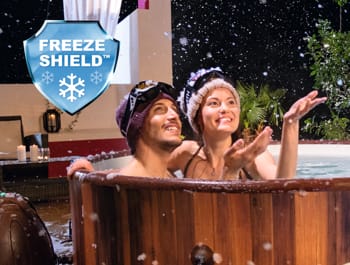 Designed with innovative winterizing technology, these spas have built-in sensors so water temperature never falls below your comfort level. Freeze Shield™ automatically increases water circulation when temperatures are low to prevent inner parts from becoming damaged. Lay-Z-Spas with Freeze Shield are equipped for year-round, all-weather use!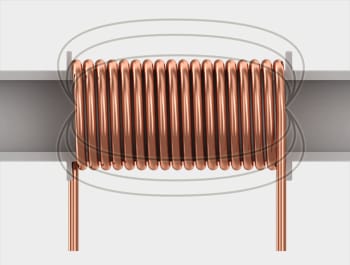 Our built-in ClearSoft™ Softening System can reduce the adverse effects of hard water, typically spa staining or skin irritation. The powerful electromagnetic coils are easily activated with the spa's control panel. As water passes through the system, the coils condition the water by turning the salt into chlorine.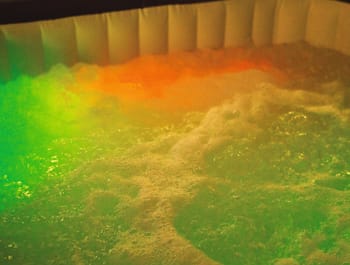 These lights will add a bit of ambiance to your spa environment. With different changing colors, these LED bulbs can be both fun and relaxing. For use during the day, but mostly at night, the colorful lights will add the wow-factor to your experience with your Lay-Z-Spa!
NO TOOLS
NEEDED
MAXIMUM
TEMPERATURE
POWER
SAVING TIMER
GROUND FAULT
DETECTION SYSTEM